MBA Talk is a series of seminars with the participation of Professors from major and international universities and experts, leaders and senior managers in various fields, coming from multinational companies, large corporations both within and outside Vietnam.
The guest speakers will discuss and share real-life business cases in order to provide in-depth knowledge, practical experience, aligning with PSO's philosophy (Problem Solving in Organization).
In today's world, digital technology has become an essential part of life, and companies must keep up with the ever-changing customer demands and stay ahead of the competition. As  students of UEH – ISB, have you ever asked yourself, "Am I ready for a digital transformation journey?" If so, then let MBA Talk #46 be your guide to taking the first steps toward a successful digital transformation journey.
MBA Talk #46, with the topic "Am I ready for a digital transformation journey?", is a seminar with two experts in the field of Management in Information Systems (MIS).
MBA Talk #46 will be organized:
Time: 09:00, Sunday, March 19, 2023
Venue: International School of Business ISB – 196 Tran Quang Khai, Tan Dinh Ward, District 1, HCMC.
Content
The two speakers will share their practical experiences and discuss the following aspects:
The importance of having an open mind and recognizing the necessity of change
Embracing innovation
Improving customer centricity
Learning from shared experiences
Leading from the top
Getting on board with the company's direction and future
Language: English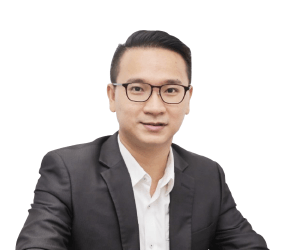 Dr. Khanh Ngo
ISB Senior Lecturer
Mr. Jayant Subhash Shenoy
Commercial Director, Nielsen IQ Vietnam